JOHN PLAMBECK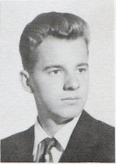 John R. Plambeck, Jr., 84, of Pleasant Valley, NY, died on Wednesday, October 19, 2022 at the Eleanor in Hyde Park, NY.

John was born on August 14, 1938 in the Bronx, NY to the late John R. and Lily Louise King Plambeck, Sr. On July 16, 1960 at Holy Trinity Church in Poughkeepsie, NY he married the former Linda Ann Ronk and she survives at home.

A local resident for over 70 years, John was employed at Western Printing as a Pressman and was also a pressman at the Mid-Hudson Library System. He enjoyed watching his grandchildren playing ball, game shows and bowling.

In addition to his wife Linda, survivors include his son Jeffrey Plambeck of Pleasant Valley, NY, daughters Deborah Macdonald of Salt Point, NY, Christine (Chet) Rifenburg-Turner of Hyde Park, NY, Suzanne (Russell Katz) Riordan of Poughkeepsie, NY, brother Ricky Plambeck, sister Lynn Freed, grandchildren Kayla Plambeck, Corey (Brittany Bell) Macdonald, T.J. Riordan, Garret Turner, Connor Macdonald, Alissa Riordan, Dalton Rifenburg, great grandchildren Colin Simmons, Jaylen Macdonald, Bryson Macdonald and several nieces & nephews. John is predeceased by his parents, sister Marilyn Hamilton, brothers Robert & Ronald Plambeck and son-in-law Michael Macdonald.