GEORGE RUGAR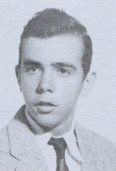 Poughkeepsie – George A. Rugar, Sr., age 79, of Pleasant Valley, died at the Grand at Pawling on Tuesday October 24, 2017.George was born September 28, 1938 in Poughkeepsie, NY. He is the son of the late Edward and the late Gladys (Lee) Rugar. He married Sandra Lee Lawton on December 20, 1964 in Pennsylvania.

He served in the New York State Reserves. George was a retired employee of the Grand Union in Hopewell Junction, NY where he worked as a Butcher. George was a avid Yankee fan and enjoyed watching sports.

He is survived by his wife: Sandra Lee (Lawton) Rugar, his two sons and daughter in-laws, George and Pam A. Rugar Jr. of Hyde Park, NY and Shane and Kate Rugar of Lagrangeville, NY, his sister Christine Rugar and five brothers, John Rugar and his wife Kay of Poughkeepsie, NY, Ferris Rugar of Lagrange, NY and Thomas Rugar And his spouse Ben of Poughkeepsie, NY, Dave Rugar and his wife Shirley of Millbrook, NY., Raymond Rugar of Stanfordville, NY and his grandson Jacob Rugar of Hyde Park, NY.

George was predeceased by his eleven siblings, Mary Grant, Estell Doughty, Gladys Bessett, Susan Rugar, Edward Rugar, Robert Rugar, Richard Rugar, Harold Rugar, Ronald Rugar, Allan Rugar and Donald Rugar.