FLOYD BOLDE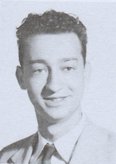 Poughkeepsie - Floyd William Alden Bolde, 81, a lifelong Poughkeepsie resident, passed away peacefully on April 24, 2021 at Vassar Brothers Medical Center in Poughkeepsie.

Born April 30, 1939 in Poughkeepsie, he was the son of Floyd L. and Edith Clark Bolde. He was a 1957 graduate of the Arlington Central School District.

Floyd began his working life at the age of 12 as a paper boy for the Poughkeepsie Journal. At the age of 14, he worked at Beck's Fruit Stand on Route 55, and then at the Grand Union Store in Poughkeepsie. He began work at IBM as a High School Co-Op, then a full-time job for 35 years until his retirement in 1992. During this time, he worked as a part-time School Bus Driver for the Hyde Park School District for 5 years and studied Radio and Television Repair as a home study course. He then started a Radio and Television Repair Service (Floyd's Radio TV Service). (All while working at IBM)

After his retirement from IBM, he drove a School Bus for the Arlington School District part-time for almost 25 years until his retirement in 2016, when he became a full-time caregiver for his wife.

He and his wife were motorcycle riders for almost 30 years. They traveled across the country 3 times and all around 47 of the states within United States and Canada, all on one motorcycle. One of their biggest trips was 10,547 miles, driveway to driveway. While motorcycling, Floyd also belonged to clubs known as Duke and Dutchess, Random Riders, and Gold Wing Road Riders.

Then their interest changed to Classic Cars, which they still have today. Floyd and Mary Ann were active with the Thunder Road Cruisers and helped them put on many fundraising events and traveled with them to many other events and shows.

They also loved to travel and spend vacation time in Cape Cod and Myrtle Beach, SC every year. Floyd was a member of the Poughkeepsie Moose Lodge 904 since 1985, and the Ti Yogi Bowmen Archery Club in Hyde Park. Archery was something he was always interested in since he was very young. One of his other interests was his wood working. He enjoyed making figures, special mailboxes, etc., but had to put this on hold due to taking care of his wife.

On September 1, 1957 in Poughkeepsie, he married the former Mary Ann Johnson, whom he met in High School. Mrs. Bolde, his wife of 63 years, survives at home.

In addition to his wife, he is survived by two children, Michael David Bolde, and his husband, Richard Wiesenthal, of Afton, NY, and Tammy Lynn Bolde Chenevert, and her husband, Scott, of Hyde Park; one grandson, Justin Chenevert, and wife, Victoria, of Hyde Park; and two great-grandchildren, Aurora and Ryder Chenevert, both of Hyde Park.

He is also survived by one sister, Sandra Fitzpatrick, of Hyde Park; one niece; one nephew; and many cousins, all in New York.

In addition to his parents, he was predeceased by one sister, Sherry L. Bolde.