EDWARD WEITZ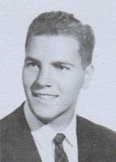 Edward Andy Weitz, 82, of Warminster passed away on August 21, 2021. Loving father of Lynne Randell Walsh (Robert) and the late Geoffrey Hamilton Weitz. Step-father of Stephen C. H. Barr (Lea) and Denice Wuerthele (Glen). Grandfather of Taryn Menard, Lylly Yakunovich, Gavin Barr, Carena Barr, Josh Wuerthele and Kellsey Wuerthele. Great grandfather of Zoey and Declan. Dear brother of Mariann Royce, Joanna Forste and Aino Lynn Jarvi. Butch, Edward, Eddie, Dad, Poppop.

Grew up in Ft. Wayne Indiana and moved to Red Hook NY where he graduated high school. (editor note: incorrect - graduated from Arlington High School)

Met and married Terrie McGuire and got drafted into the US Army. Served his country and was stationed in Germany where his son Geoffrey was born. After his discharge, he moved to Massachusetts and went to work at IBM, Wang Labs, and John Fluke Manufacturing.

He and Terrie divorced and he went to work for Occidental Life and met Georgeann Barr. They were married in Vermont and lived in Chelmsford for many years. He designed and built his SPEC dream house that faced solar south and was the most energy efficient home on the block. He and Georgie moved to Warminster where he took a job with the EPA in Philadelphia and they lived happily until her passing.

Ed enjoyed being involved with the Huntington Valley-Churchville Rotary and was the secretary for many years.

After recovering from his motorcycle accident, he was happy to ride his Harley-Davidson on his 80th birthday.

He had a lifelong passion for photography and was rarely without his camera.

He enjoyed the New England Patriots where ever he was living.

Ed enjoyed sailing and spending time on the ocean from Spruce Head Island to Key West, Long Beach Island, Cape Cod and Aruba.

After Georgie passed, he loved driving his "5 Ponds" friends out to dinner on Saturdays.

He will be deeply missed by all who knew and loved him.