ALVIN E. BUECHELE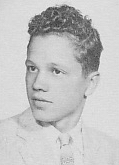 Alvin E. Buechele, 62, of Poughkeepsie, passed away on Sunday, May 5, 2002 at The Thompson House, after a long and difficult battle with Alzheimers Disease. He had the daily support of his immediate family, friends, and staff of the Montgomery Unit.

He graduated from both Arlington High School and Dutchess Community College. He was a retired civil engineer with the New York State Department of Transportation for 33 years and was a lifemember of the New York State Association of Transportation Engineers.

While he was a devoted father and loving husband who was there for every milestone in the lives of his family, he was also active in the community. Al served in the United States Army from 1958-1966. He was a committeeman with Boy Scout Troop 50, helping his son achieve Eagle Scout and was inducted into the Order of the Arrow. Having a passion for things mechanical, he served for 15 years as the president of the Mid-Hudson Valley Region Early Ford V-8 Club.

Al was also a member of St. Paul's Episcopal Church in Pleasant Valley, serving as a vestryman and youth group advisor with his wife, Judy. Born on Oct. 2, 1939, he was the son of the late Eugene and Alice Buechele. On Jan. 30, 1965, he married Judith A. Knight, who survives at home.

In addition to his wife, survivors include his son, Timothy of Round Top, NY, with his fiancee, Dawn and their daughter, Jasmine; his daughter, Heather Dinardo of Palenville, NY, with her husband, Joseph and their daughter, Kaitlin; and his daughter, Elizabeth Stone of Albany, with her husband, Carl, who are expecting a child in October. He is also survived by a sister, Virginia, of Poughkeepsie, as well as several nieces and nephews.