ALFRED HAUGEN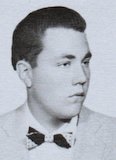 Glennville, NY – Alfred Ole Haugen, "Al," 81, born in Manhattan December 24, 1939, passed away at his home on September 26, 2021. He was the son of Alfred Ole Haugen Sr. and Margit P. Haugen.

Al was the loving husband to Anita M. (Synarski) Haugen (d.10-20-2013). He was a graduate of Arlington High School class of 1957 (Dutchess County) and West Point Military Academy. Al received a B.S. (1967) and Master of Science in Education (1972) from SUNY New Paltz, later receiving his Permanent Teachers Certification from the NYS Education Department.

His work history included the NYS Education Department, the NYS Association of Counties and the Employment & Training Institute's Professional Development Program of Rockefeller College. He was also principal at A. Haugen and Associates LLC. for many years. While at West Point Military Academy he was a member of the US Military Academy Band.

Memberships included Schenectady Musical Union Local 85-133, American Federation of Musicians and Emeritus Board Member- "A Place for Jazz,&rduo; He was a Life Member of the US Military Band Alumni Association at West Point and Rotary International.

Al enjoyed sports and was an avid golfer, downhill skier and accordion instructor. He first played accordion (squeeze box) at age 2 years and discovered jazz accordion at age 14 years. He belonged to the National Association of Jazz Accordionists. His jazz bands over the years included Al Haugen and Friends, Al Haugen Trio. Al will be greatly missed by many good friends and neighbors.